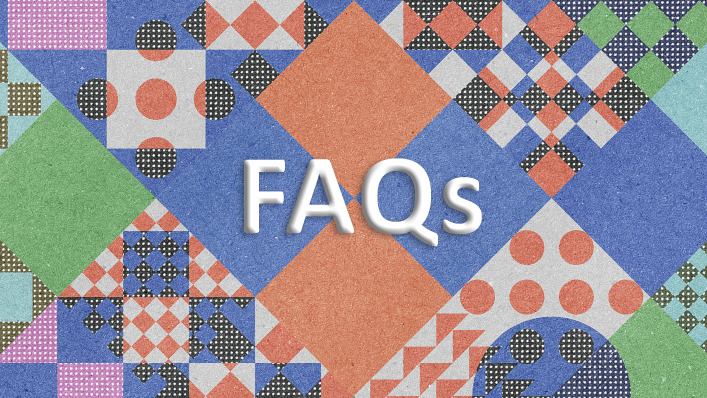 Frequently Asked Questions


(Toggle each for Answer)
How to Subscribe the Wisdom International Monthly Digest?
You can subscribe in this website; Go to Subscription Page OR through Wisdom Agents / Booksellers near your location
How can I make payment if I order Wisdom online?
Currently, payment for online orders by Credit Card/ Debit Card or Net banking not available. 
Complete step by step process is provided in the Subscription page in Text. How to make payment is also shown below.
PAYMENTS THROUGH FUND TRANSFER
Bank NEFT Transfer or Deposit cash in the following account.
KARUR VYSYA BANK
Whites Road Branch
Chennai-600014
WISDOM PUBLICATIONS
Current Account
No.1219115000006626
IFSC CODE: KVBL0001219

PAYMENTS THROUGH DD OR BANKERS CHEQUE
DD or Bankers Cheque in favour of WISDOM PUBLICATIONS payable at Chennai and send it to WISDOM PUBLICATIONS Office (address below)
WISDOM PUBLICATIONS
Flat A-2, Shyam Nivas
12 (Old No. 26), Gopalakrishna Road
T.Nagar, Chennai 600 017
And should Email the following details to wisdom300@gmail.com for our order processing.
Name in Full
Gender
Address (Wisdom will be sent to this Address)
Email ID
Phone
Edition Subscribed ("India – Period 3 Years" OR "Overseas Airmail – Period 1 Year")
Remittance Details (Bank Transfer NEFT No. OR Bank DD No. & Bank)
I do not have Net Banking facility. How can I subscribe?
You can subscribe through offline mode making payment by Demand draft (DD). For detailed guide go to Subscription page.
Demand Draft (DD) has to be drawn in whose favour and from which Bank?
Demand Draft can be drawn from any Nationalized Bank of India and has to be made in the favour of WISDOM PUBLICATIONS, payable at Chennai.
Where do I need to send the demand draft (DD)?
Our correspondence address for all sort of communication is of Chennai only. You have to send the demand draft to reach the following address: 
WISDOM PUBLICATIONS
Flat A-2, Shyam Nivas
12 (Old No. 26), Gopalakrishna Road
T.Nagar, Chennai 600 017
Do I have the option of VPP/ COD ?
No, We do not send books through VPP and COD.
Do I need to pay Shipping Charges also?
No. Subscription include mailing by Post inside India and by Airmail to overseas. 
How will you deliver the books?
Copies distributed by our agents all over India through their arrangements. For online subscribers, Books are dispatched through Indian Post Office's Book-Post mode to ensure timely delivery. Books are airmailed to overseas subscribers.
How much time it will take to deliver the books?
Upon formalising your subscription, FIRST COPY OF WISDOM will be sent to you in thirty (30) days.
Is it possible to send the books at different address other than the billing address?
Yes; it is possible. Email us a Request for Change of Address quoting the Subscription Number. The books will be dispatched to new address provided.
Which is the nearest Book Shop from where I can buy Wisdom magazine?
We shall provide you on request by furnishing your address and Email.
I am a faculty and want to place bulk subscription. Do you accept bulk orders on your website? If yes, how do you send the material then?
For bulk orders from institutions, contact us through phone or submitting your contact details by sending Email to info@wisdom.in We shall revert to you as soon as possible.
How will we come to know that our online subscription form submission is successfully placed?
You will receive an automated Email confirmation on successful submission. Upon formalising your subscription, we will email the order acceptance and order number.
How can we get discount on magazine subscription?
Subscription rates are already discounted. There is no additional discount on the magazine subscription.
3 or 4 magazines should reach me every month under my subscription scheme. However I have received only 1 / 2 this month? When will I get rest of the issues?
Magazines in normal course are sent by book-post; each is posted separately. Hence, you don't receive all the magazines collectively. Subscribers are requested to wait till 20th of the month to receive all the magazines.
How can we get previous months' / years' issues of Wisdom copies?
Contact Us or write to Us.
Is it possible to change the address in subscription because we are shifting to a new address?
Yes, it is possible. You can do so by sending us an email on info@wisdom.in  or change of address application letter by post. While sending information through any of the mode, kindly mention your subscription number and previous address.
How can I subscribe to Wisdom to read online as digital magazine?
As of now, Wisdom Magazine is not available online in digital form.
Whom should I contact in case of any clarifications / grievances?
You can contact our support team either by emailing to info@wisdom.in or call +91-44-28156066